Friends of St Teresa's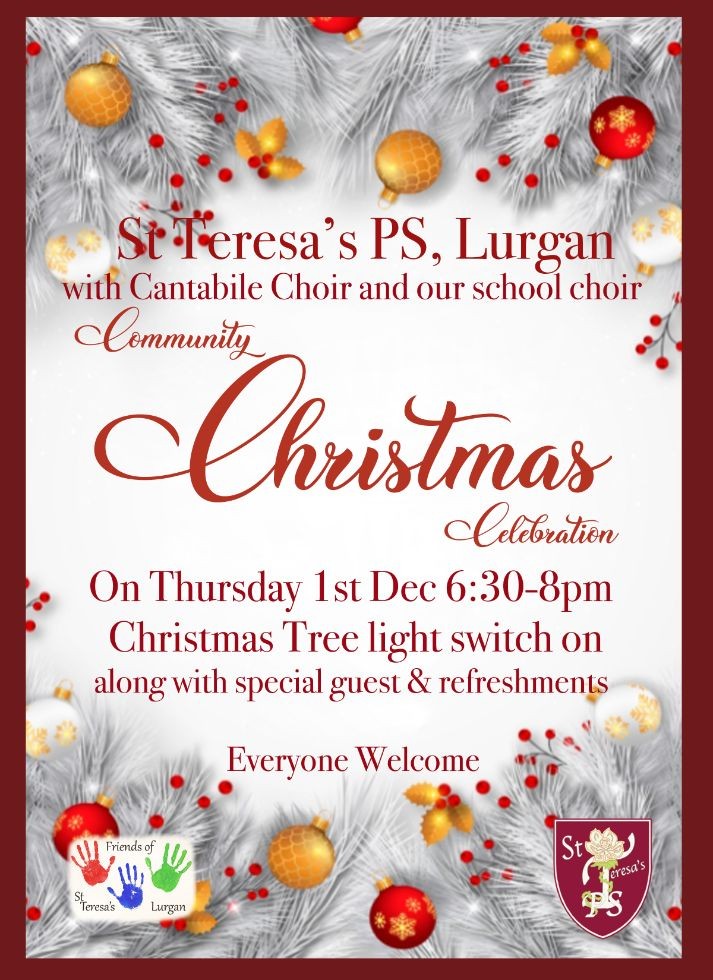 Chirstmas Tree Event 2022
FOST – in 2015 a strong, enthusiastic and hardworking team of parents formed the 'Friends of St. Teresa's (FOST).
The FOST organises various fundraising and social events throughout the school year which raise much appreciated funds for the school.
They also help with charitable work and assist at a variety of school events. If you are interested in joining the group , please leave your name/contact details in the school office.
St. Teresa's Primary School Lurgan, 36 Tarry Lane, Lurgan, Co Armagh BT67 9LQ | Phone: 028 3832 3425